Inventive, analytical and
realistic
We realise your ambitions for the future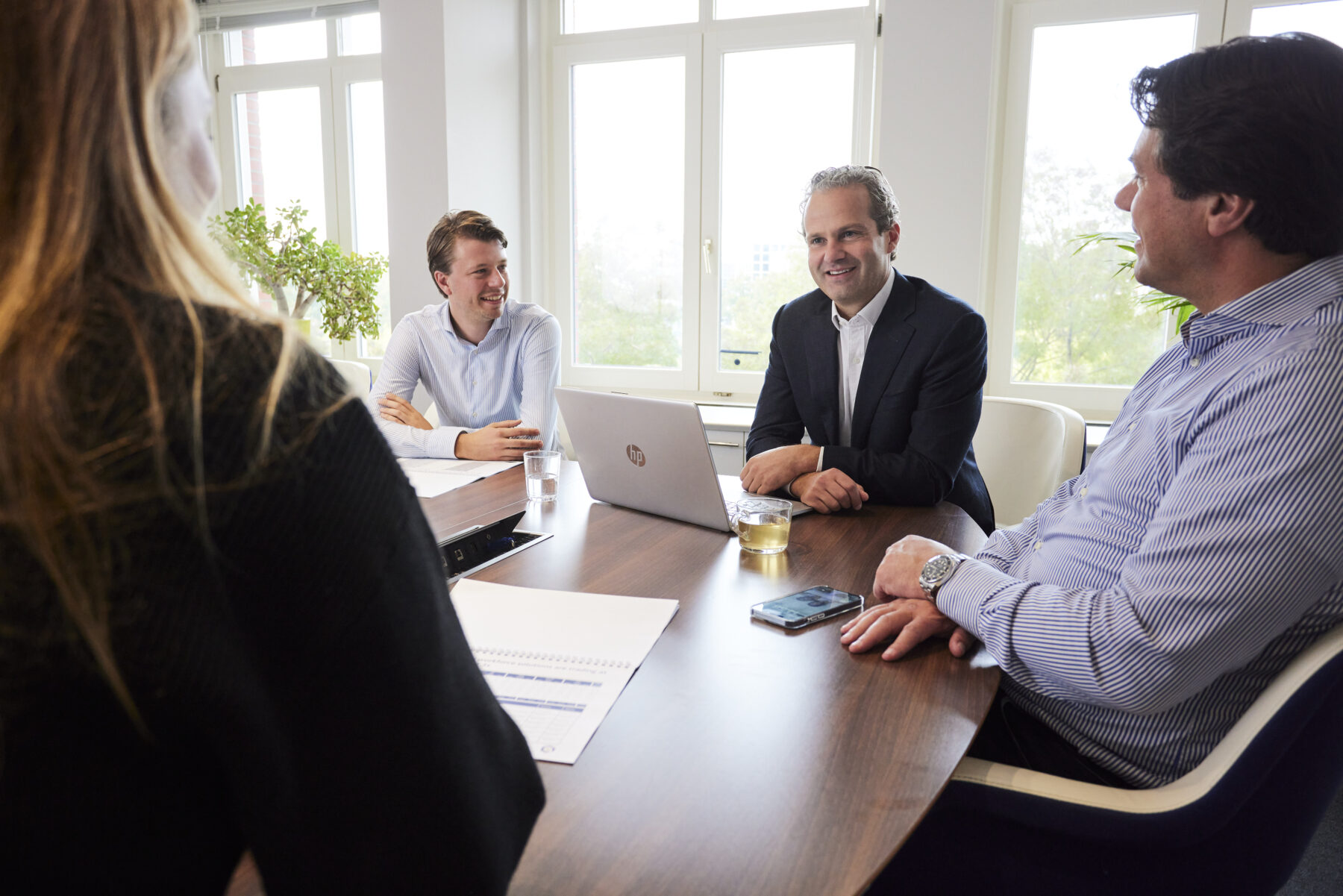 Your ambitions translated to the present.
Quore Capital is a corporate finance advisor for mergers, acquisitions, and financing. With our broad range of experience, supported by advance data analysis, we translate your vision and ambitions to the present. We provide you with a clear overview of which steps will help you achieve your goals. The majority of our clients are family businesses, corporates, investors and scale-ups.
More about us
Inventive
Analytical
Realistic
Quore Capital. Values your trust
Our services
Independent corporate finance advisors
Unique international network
We operate in The Netherlands as well as abroad. We carry out international projects ourselves or in collaboration with our international network of independent corporate finance offices. This enables us to tap into local knowledge to get a grasp of external markets. Through our network we have direct access to shareholders and the management of international takeover candidates or buyers.
Mergers & acquisitions
Which trends have an impact on your enterprise and what is the best way to play into these trends? How do you turn a disruption into a competitive advantage? A professional approach starts with a good understanding of your enterprise and ambitions. We provide advise on the financial and strategic aspects of a merger or acquisition. We analyse the business plan, advise you on the strategic options available and their economic impact. Also, we manage the process through all phases of a transaction.
Financing and refinancing
Appropriate funding enables you to realise your ambitions while maintaining flexibility. When arranging your financing, we translate your vision for the future into available financing options and suitable financiers that best match your goals. Additionally, we will coordinate the whole financing process until closing of funding is achieved. Other subjects such as restructuring, liquidity planning and attracting growth capital are also part of our advisory suite.
Other types of financial advice
In addition to our support with mergers and acquisitions and/or financing, we also offer specialised financial advice. For example, we can provide support with drafting business plans, issue independent valuation reports and structuring of management incentive plans. Additionally, we often take on the role of financial expert during, and in preparation of, judicial procedures.
Family businesses
Growing, selling, (re)financing, change of shareholders or valuation of your enterprise? We can guide you through these procedures and offer insights into what options are available to you. Together we can assess what steps best compliment your vision for the future.
Investors
We have specialised knowledge and a network in particular sectors. Our firm offers sector analyses, complex calculation models, an assessment of business plans, setting up an M&A agenda, transaction support, financing advice and management incentive plans.
Corporates
Is your corporate development department in need of support? You can appoint us as your external advisor, but also hire us for extended periods of time to strengthen your internal team while preserving our independent point of view.
Scale-ups
Rapidly grow with external funding? We have access to a large network of investors and financiers that can deploy capital to fast-growing scale ups seeking funding. In addition, we advise scale-ups with the structuring of growth capital.
View our track record
Quore Capital. To the core.
Our market sectors
Our specific market sectors: Retail & Consumer, E-Commerce, (Digital) Media, Technology & IT, Business services, Industry, Waste & Recycling
Want to realise your ambitions?
— Quore Capital. Your future in essence.